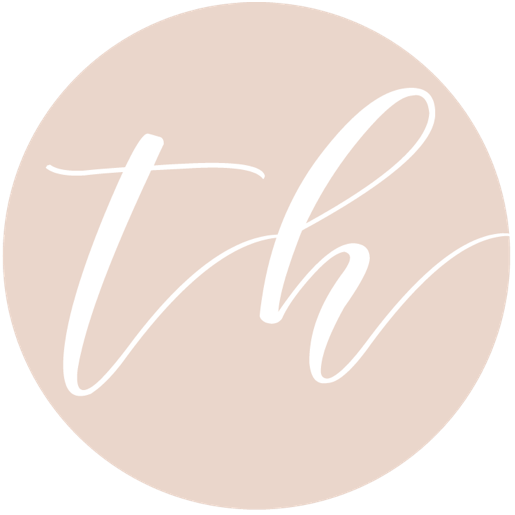 Tasneem Hudda
UX/UI Designer
Lokaal
Case Study
Bringing together the fun of local small business discovery and a coalition rewards program
Objective: Design an app to aid in the discovery of local small businesses
Deliverable: High fidelity prototype
Timeline: 4 weeks
Overview
Local shopping is the new thing. Everyone knows the best Instagram photos come from those cool stores that there is only one of. While it may be impressive to look at a picture of red velvet pancakes from an IHOP, anyone can do that. It's exciting to come across the finds that only exist within the local community that you can call yours.
What about those reward cards; ever thrown one out after getting it stamped (maybe) twice? Or perhaps it got lost in your wallet and months later when you find it, you've forgotten about the business?
You're not alone. Missing out on exciting new local businesses or free goods and discounts is a struggle too real.
Lokaal is an app that brings together the fun of local discovery, with the added perk of loyalty across all these thriving small businesses, in a coalition rewards program.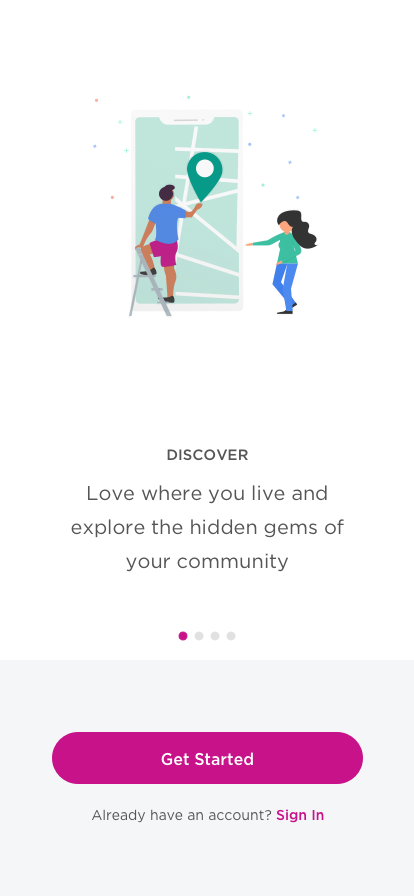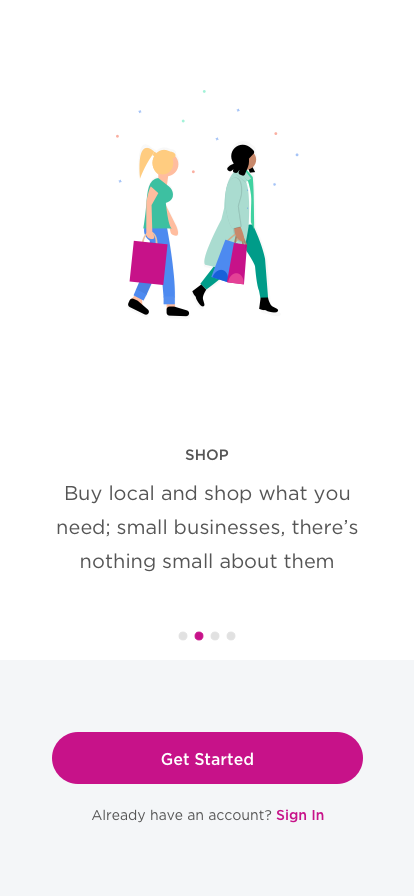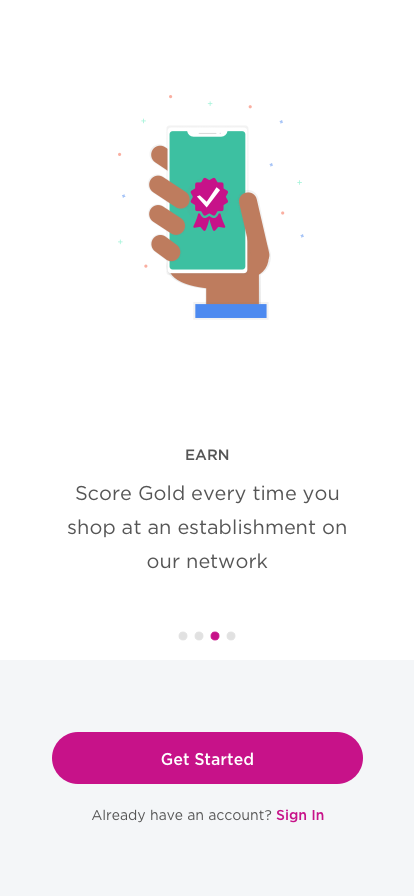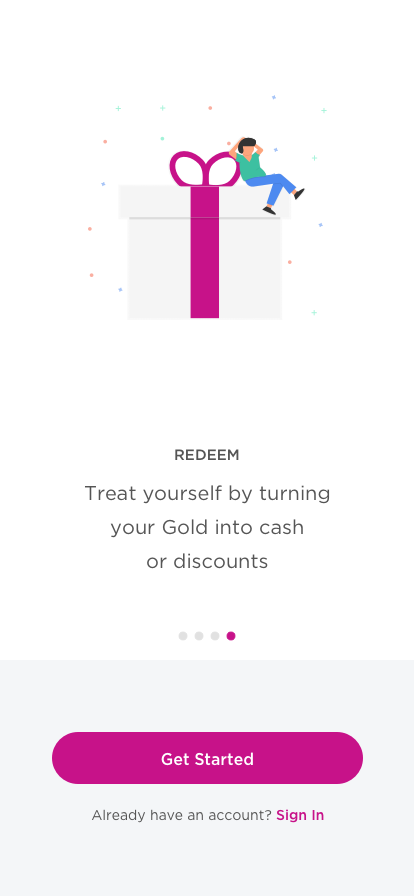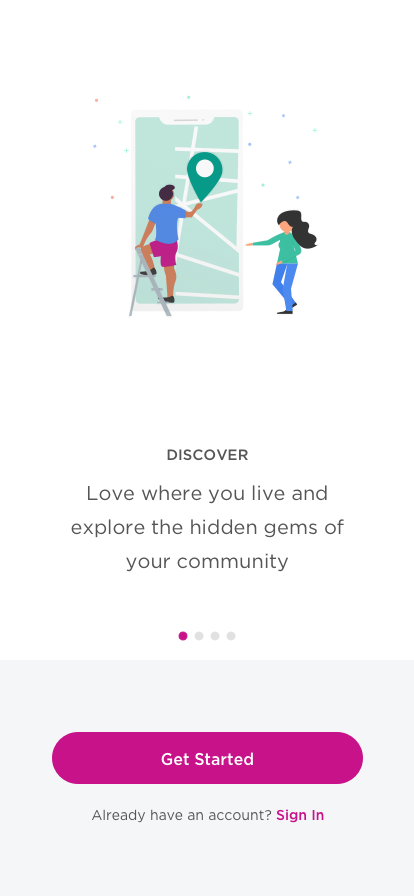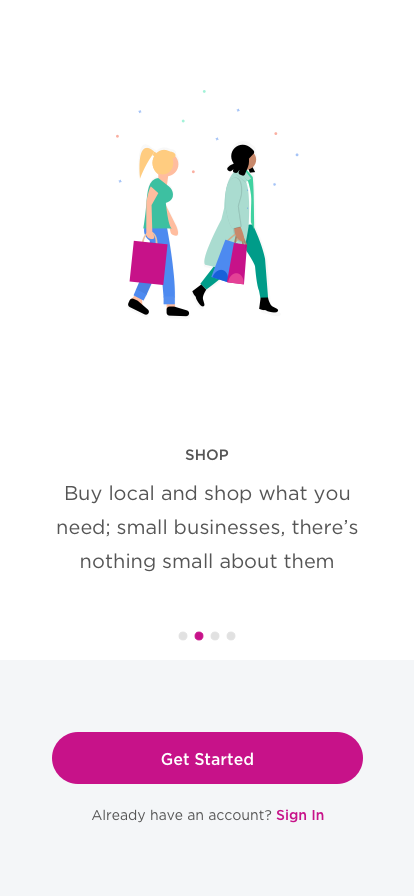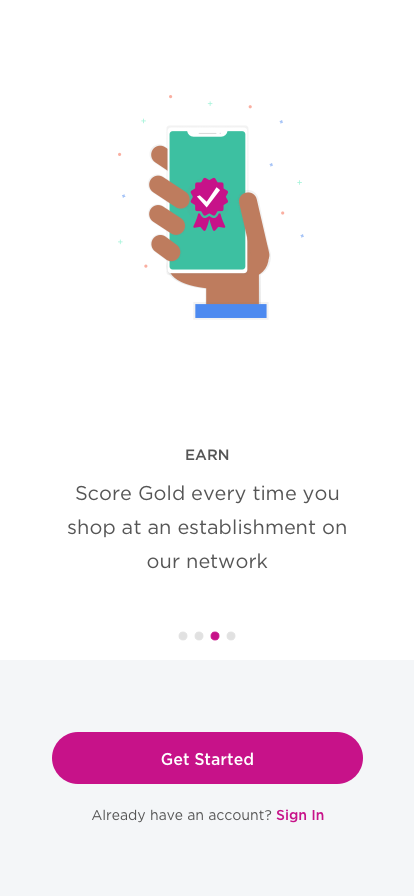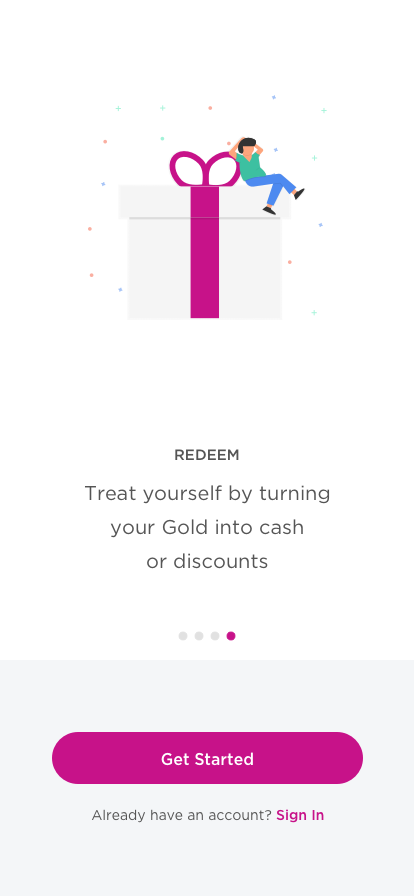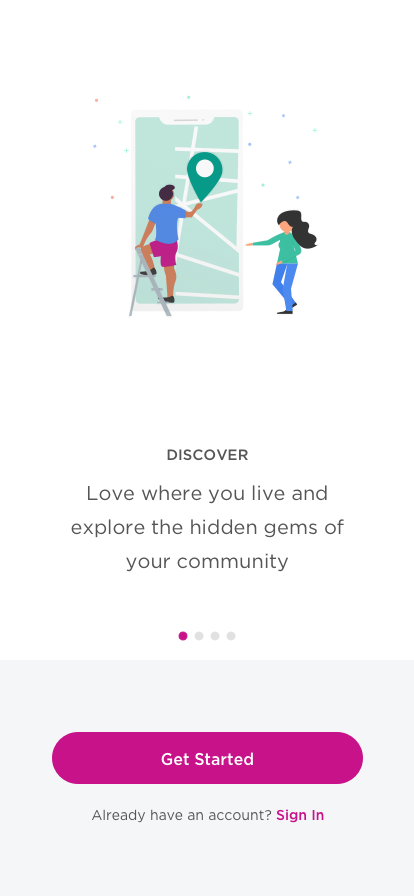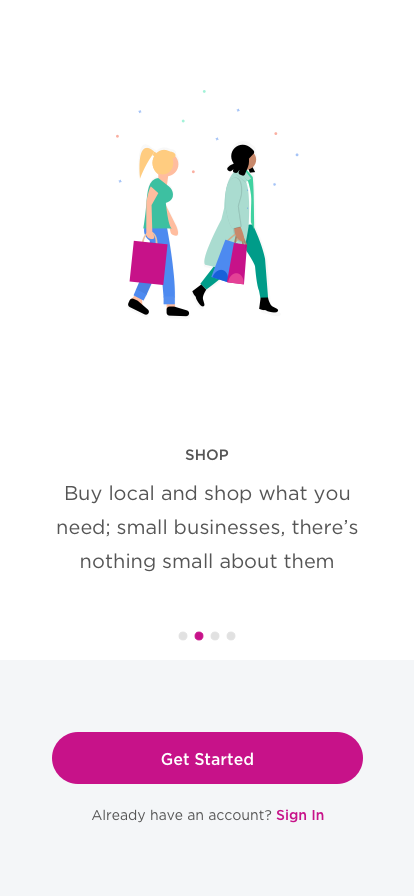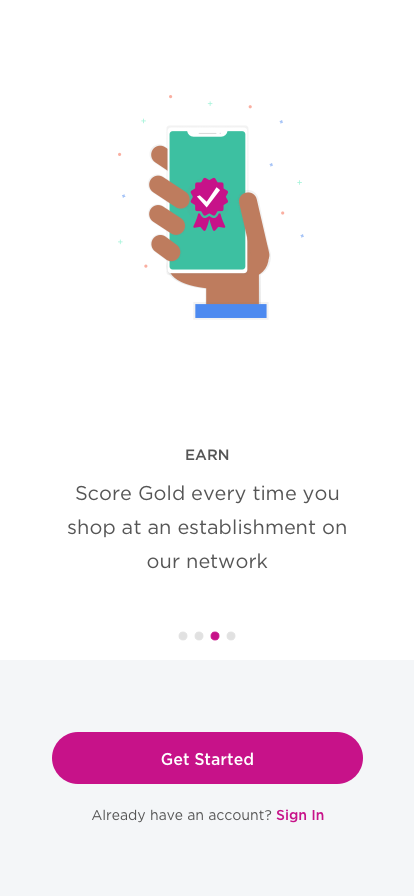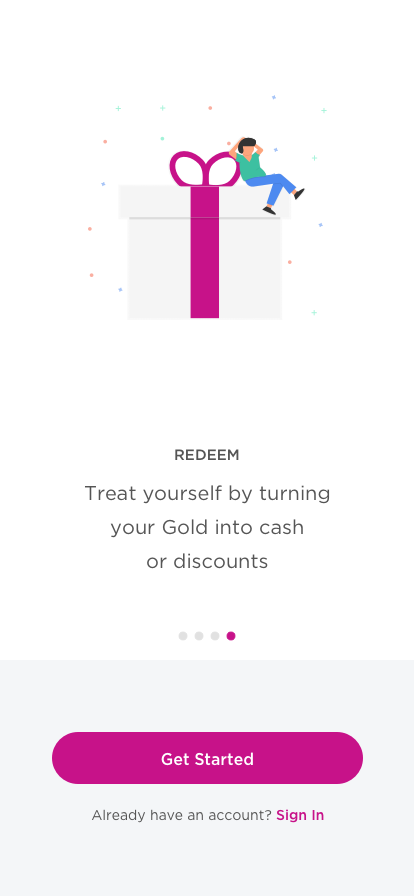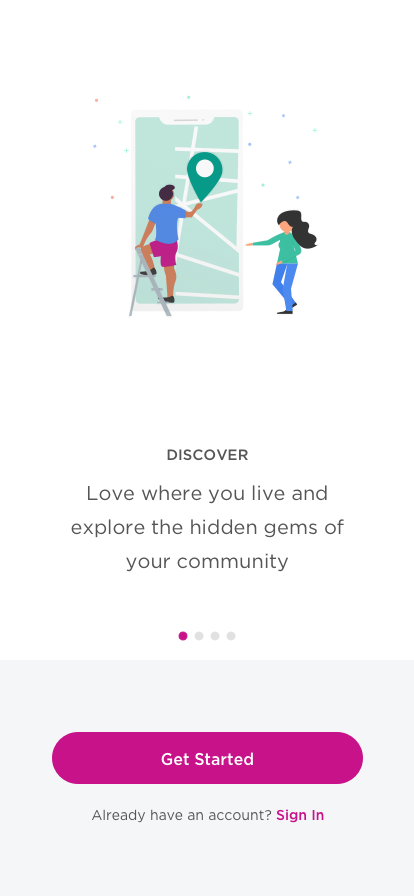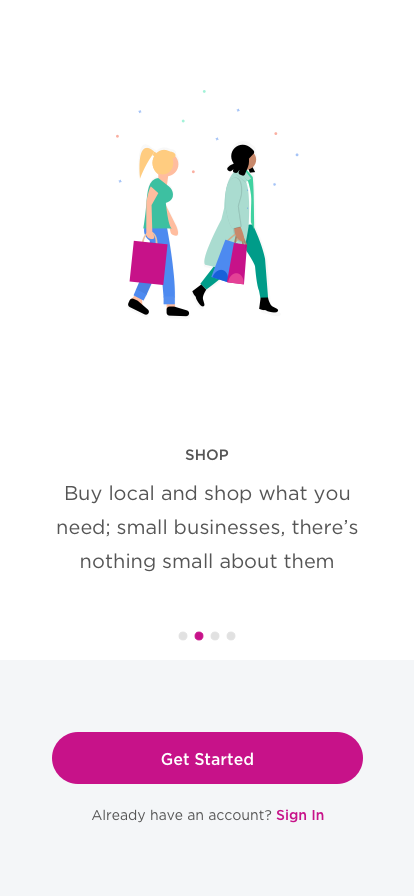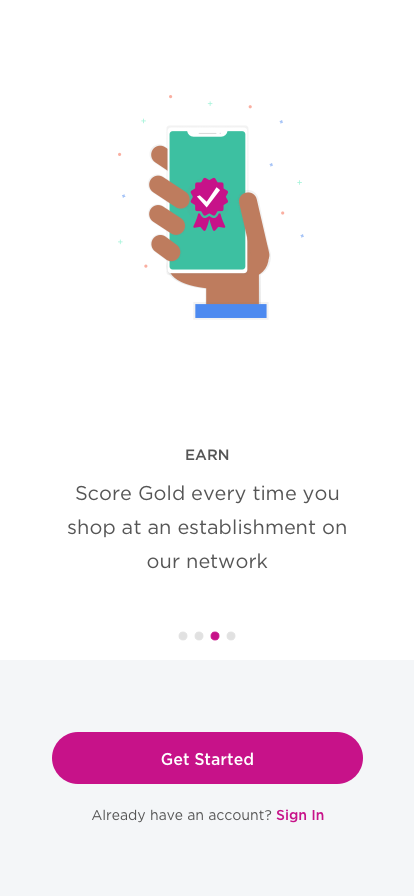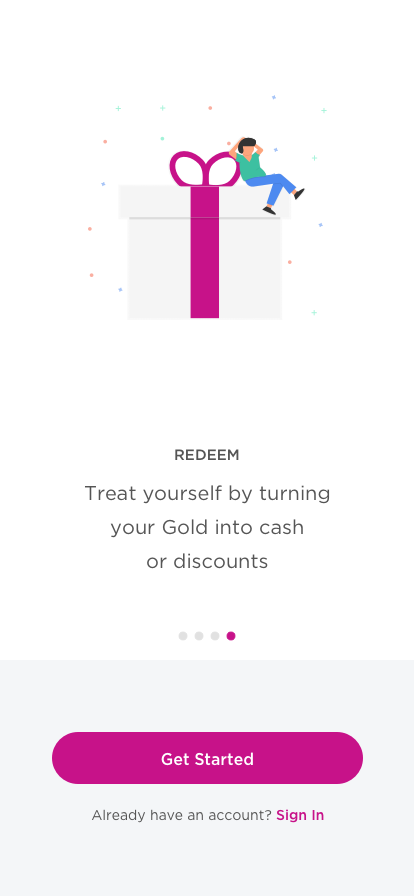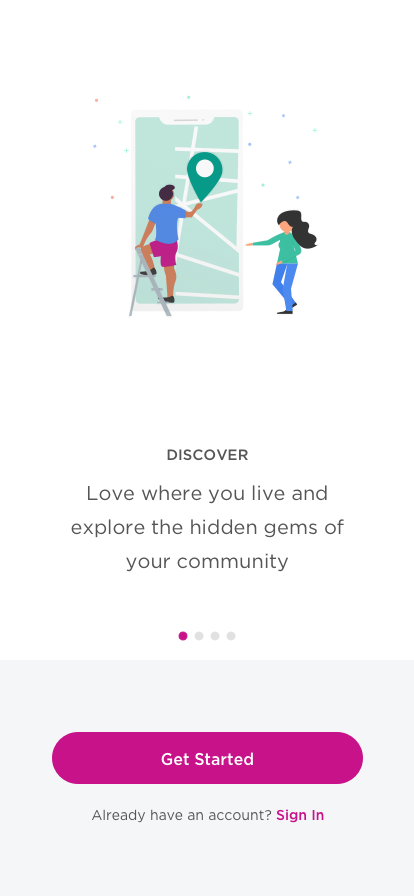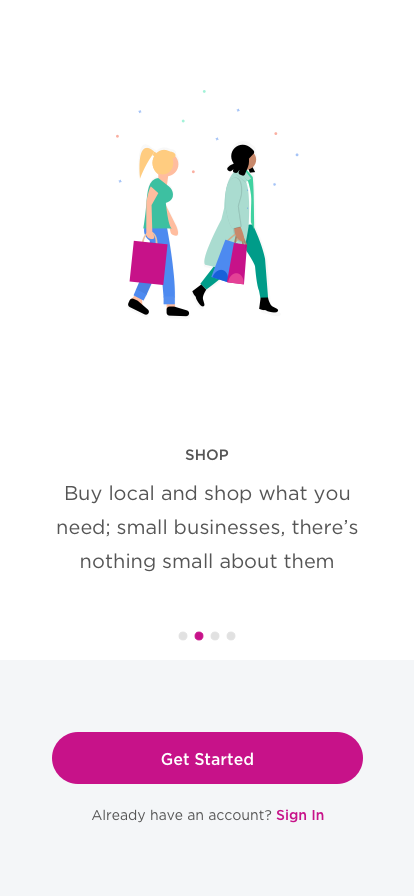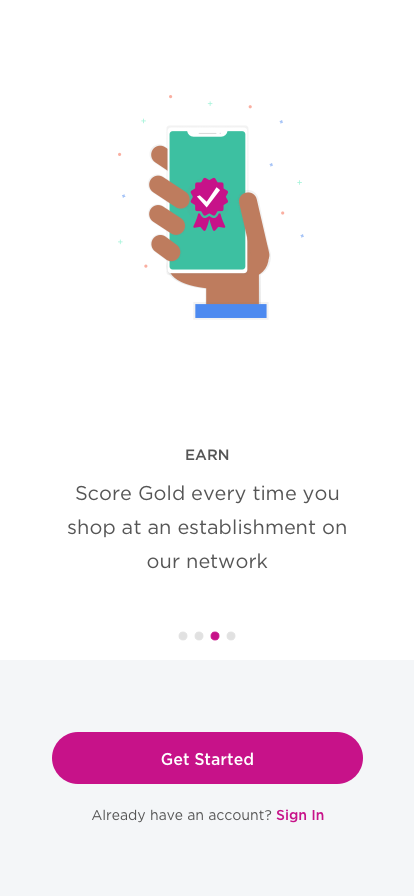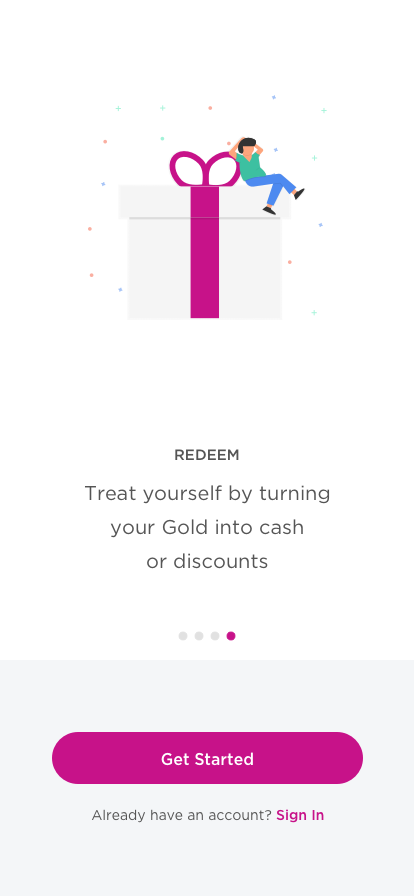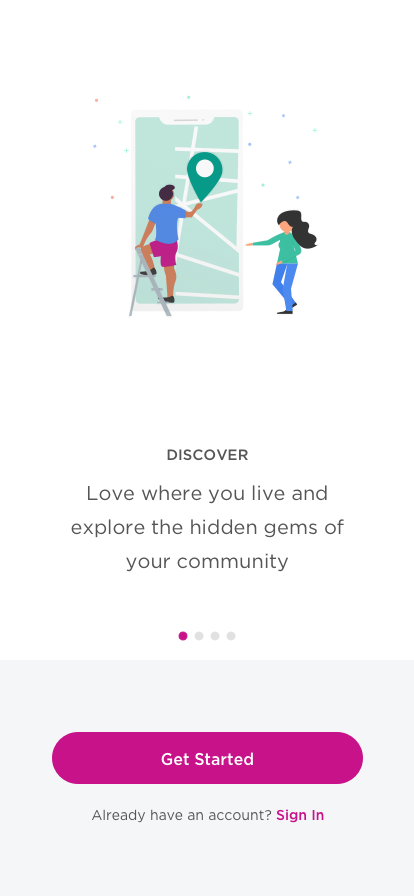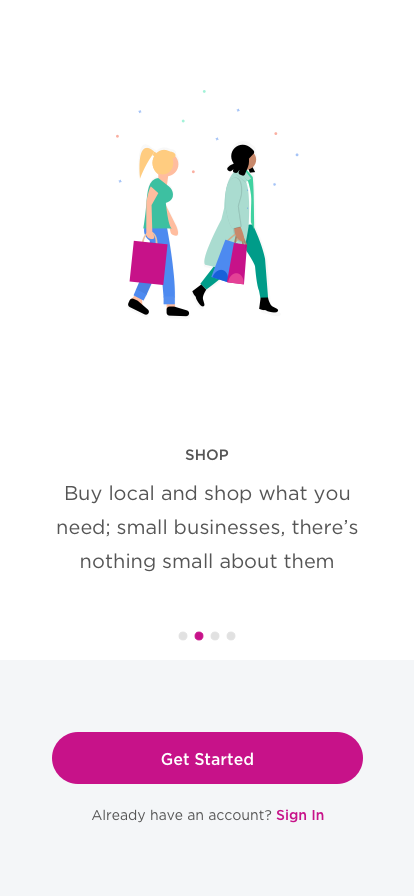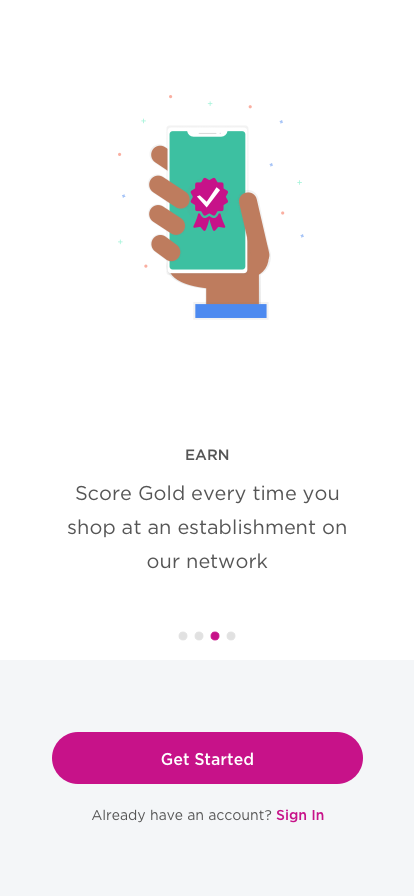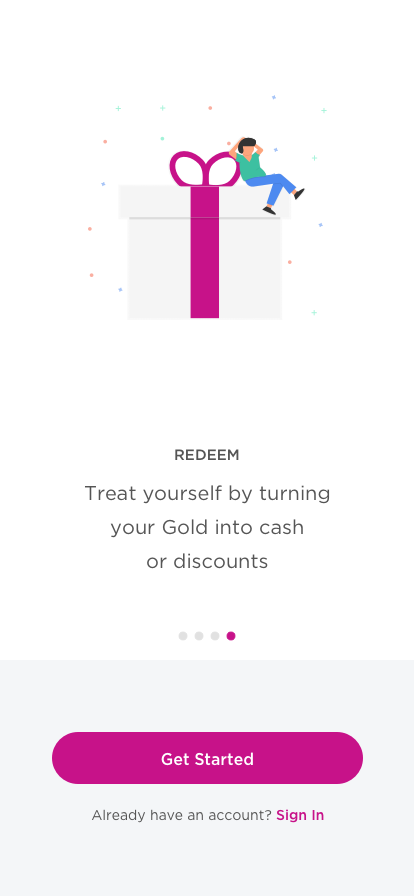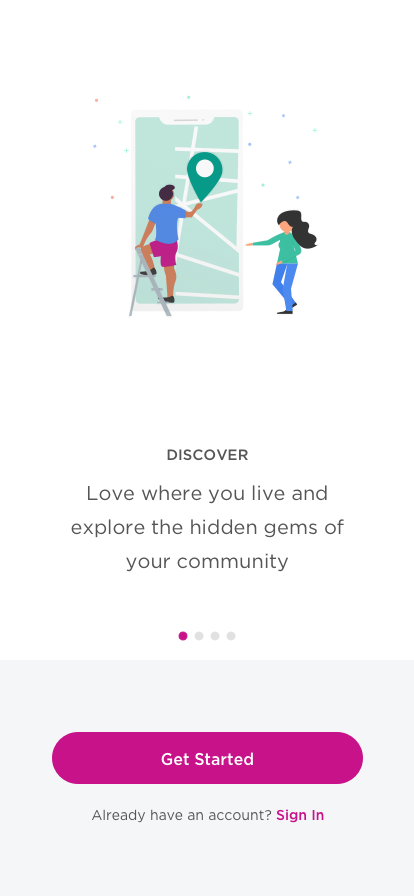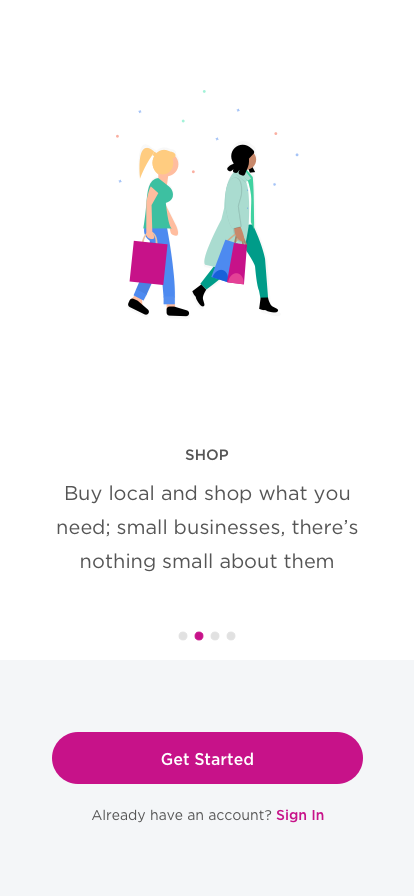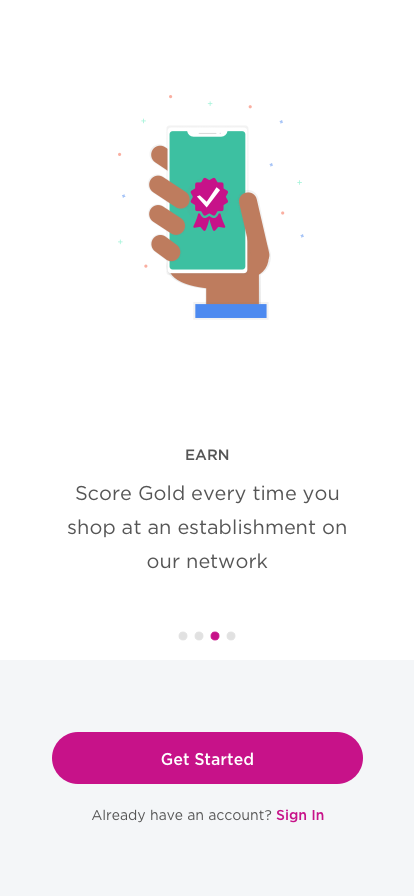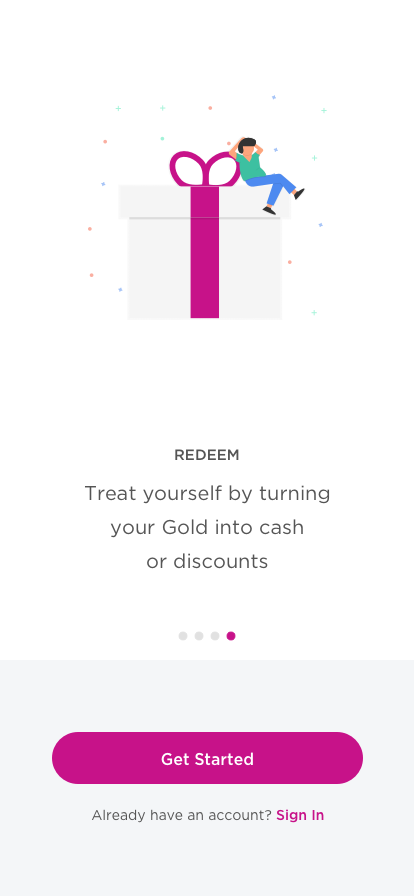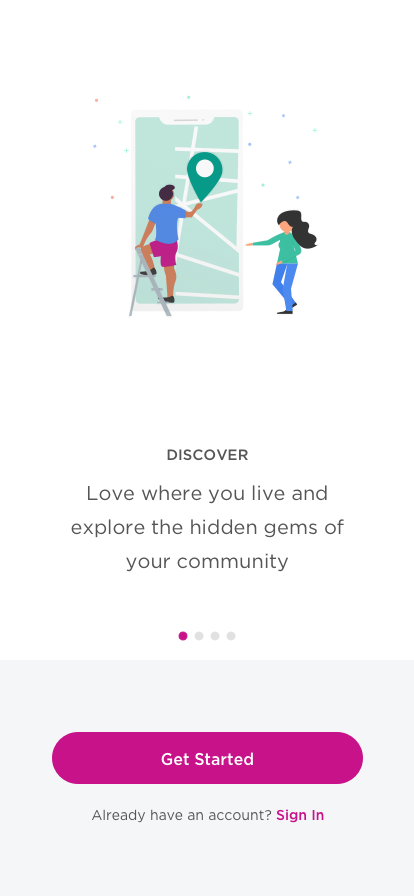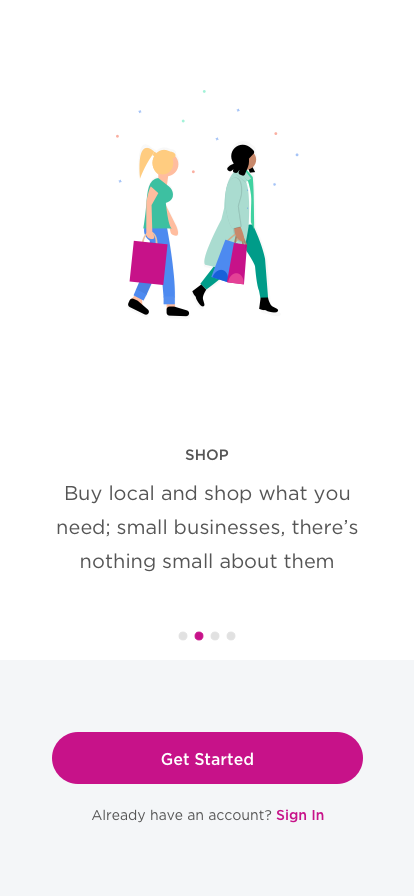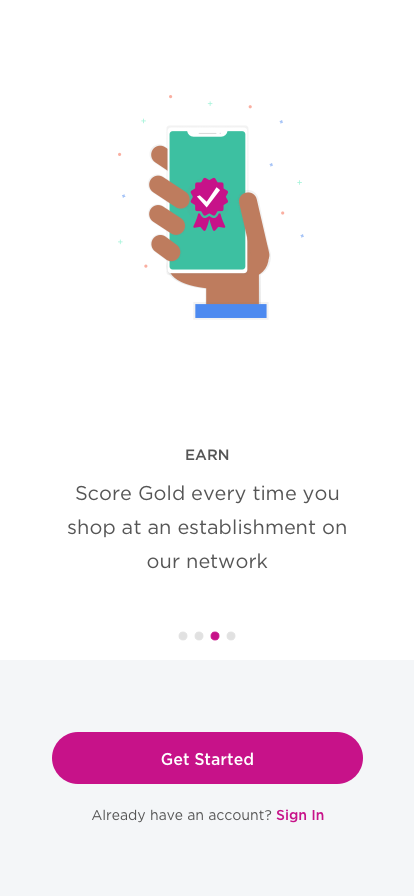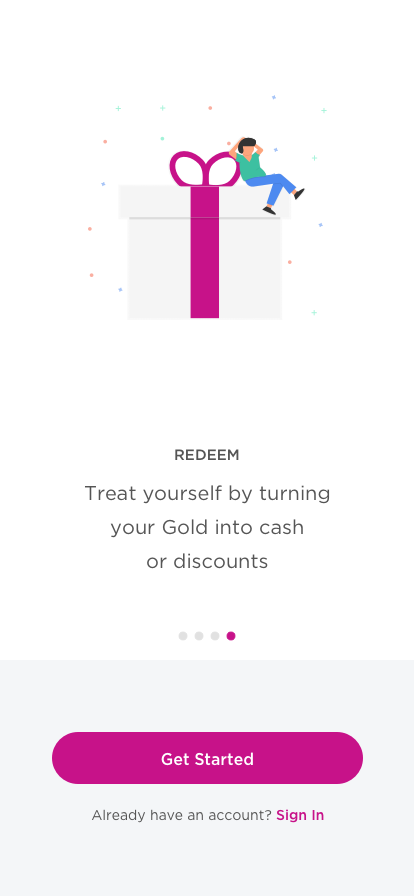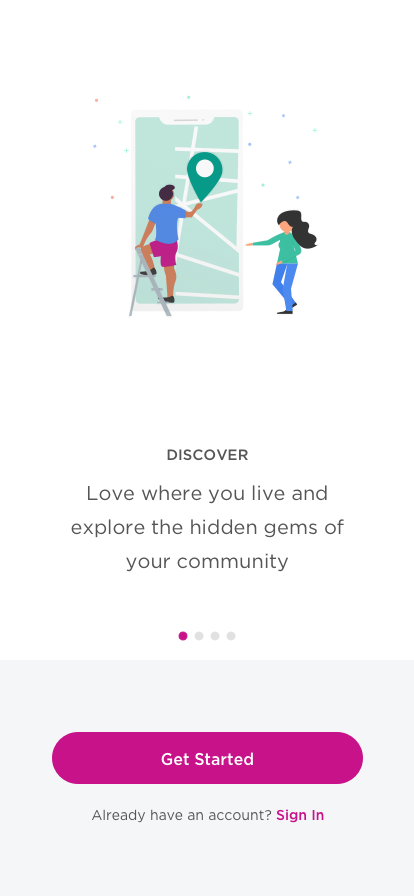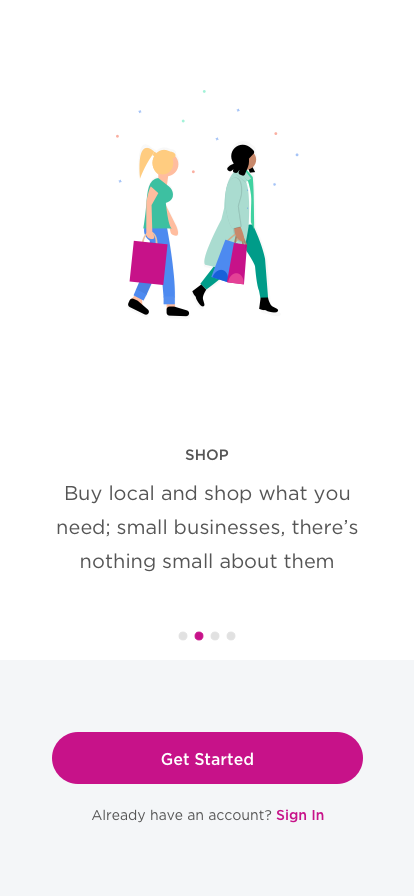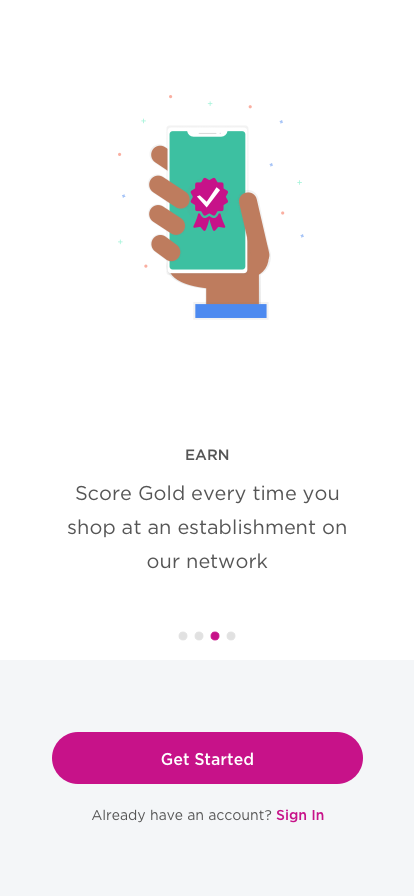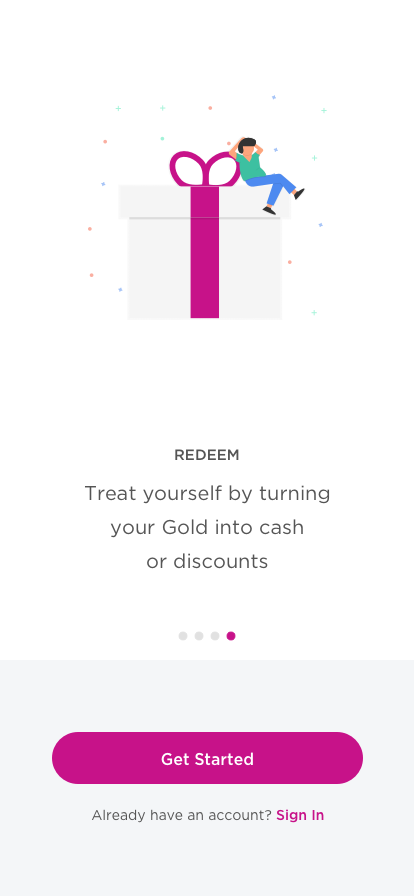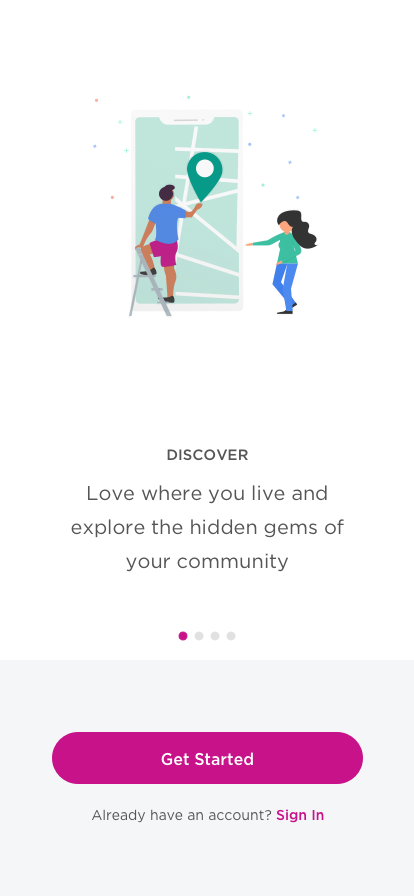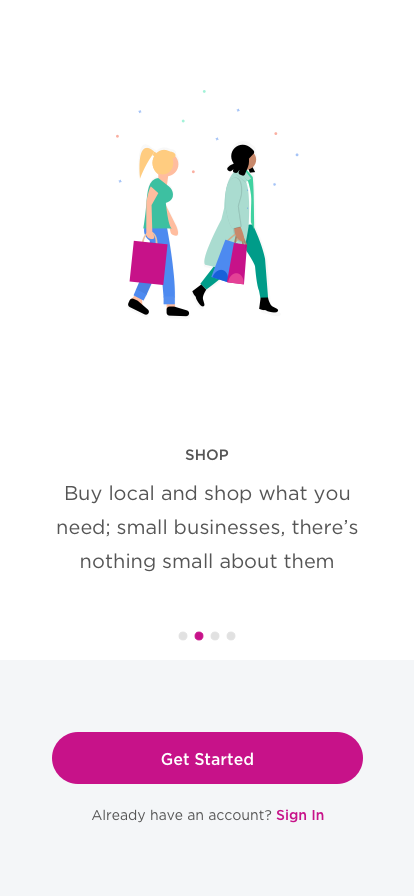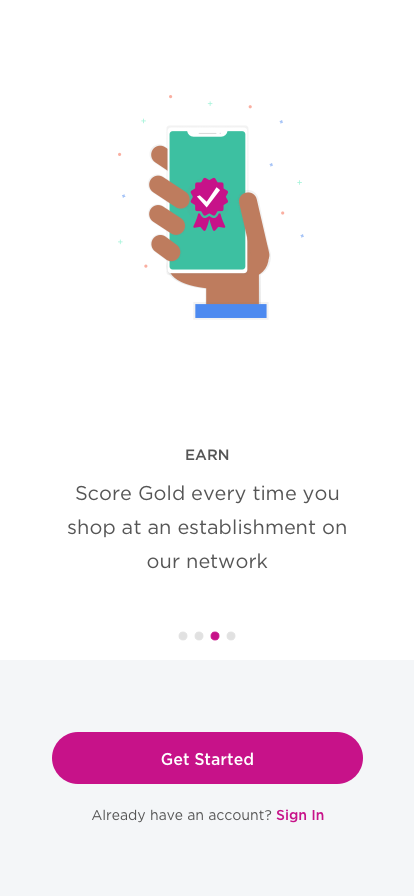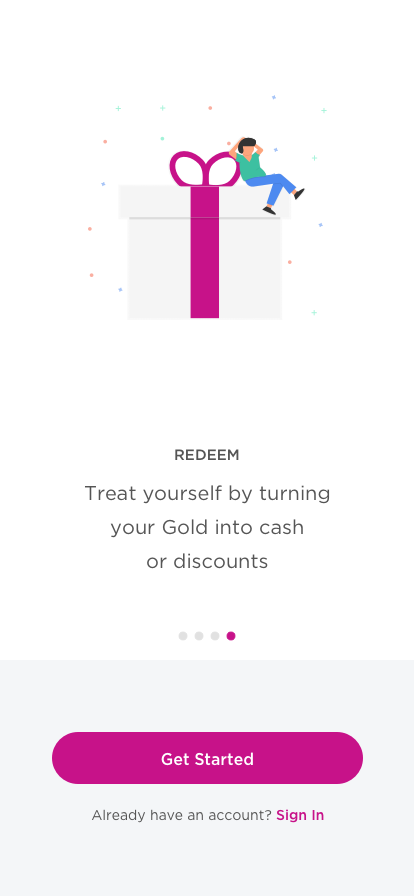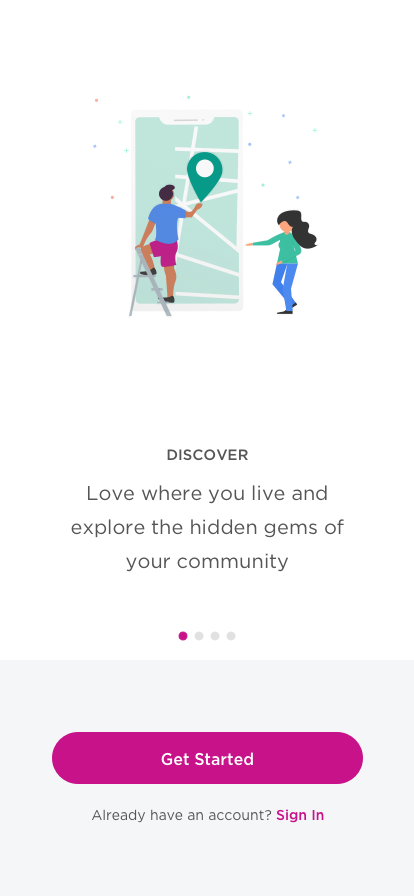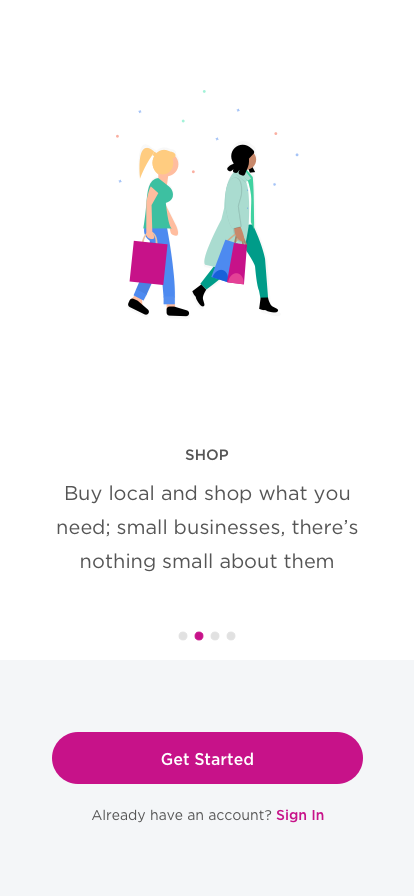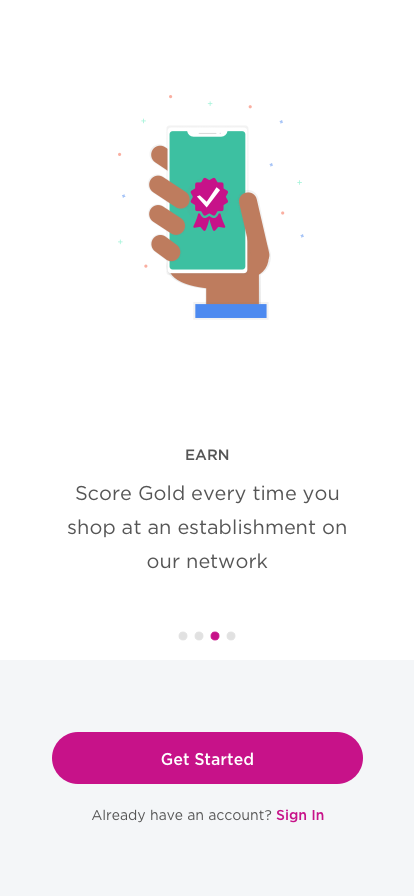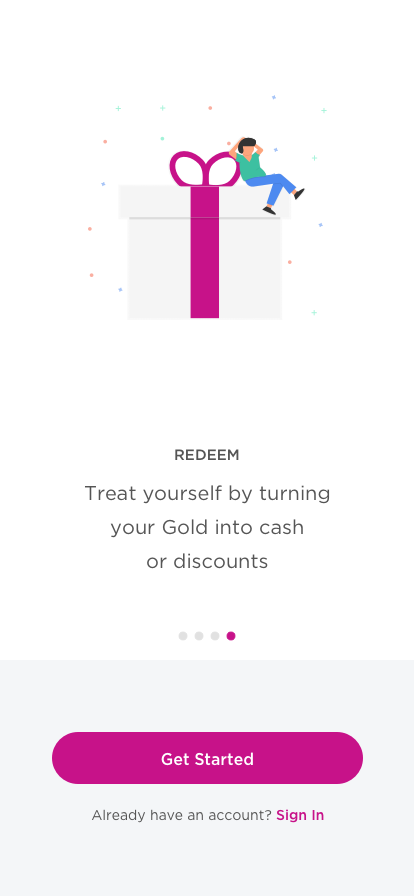 Detective Work
Through user interviews and surveys, I found that there are generally three types of people when it comes to shopping at local businesses and being part of a rewards program:
Shoppers who want to receive monetary benefits

People who want to support their local economy and local businesses

Individuals who want to share the hidden gems they discover
Step by Step
I followed the Human-Centered Design Process to create an outcome that will help me understand the people I'm trying to reach and design from their perspective.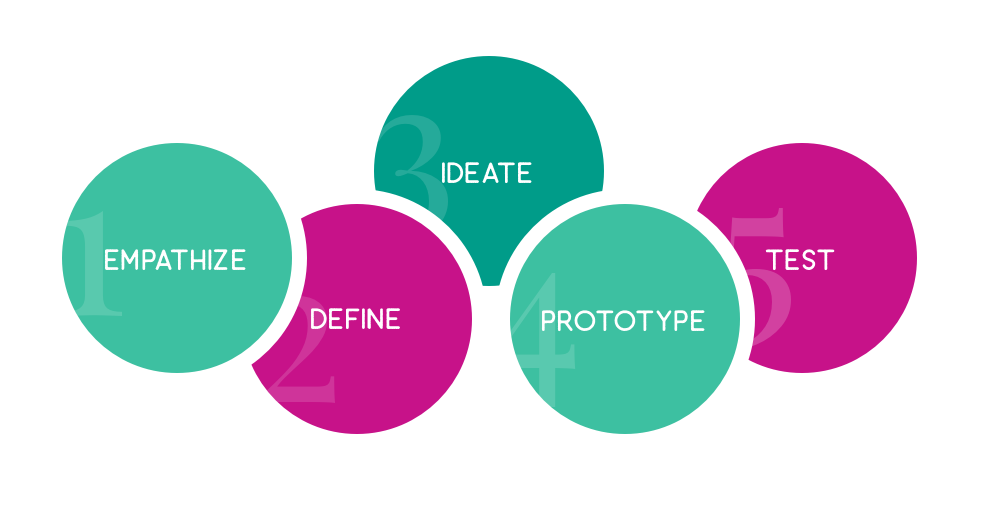 Empathize
The Human
To start, I created a potential Lokaal user. This was based on patterns that emerged through my research and understanding of the people who shop at local small businesses and people who participate in loyalty programs. This persona helped guide my design decisions and priorities as I went through the design process.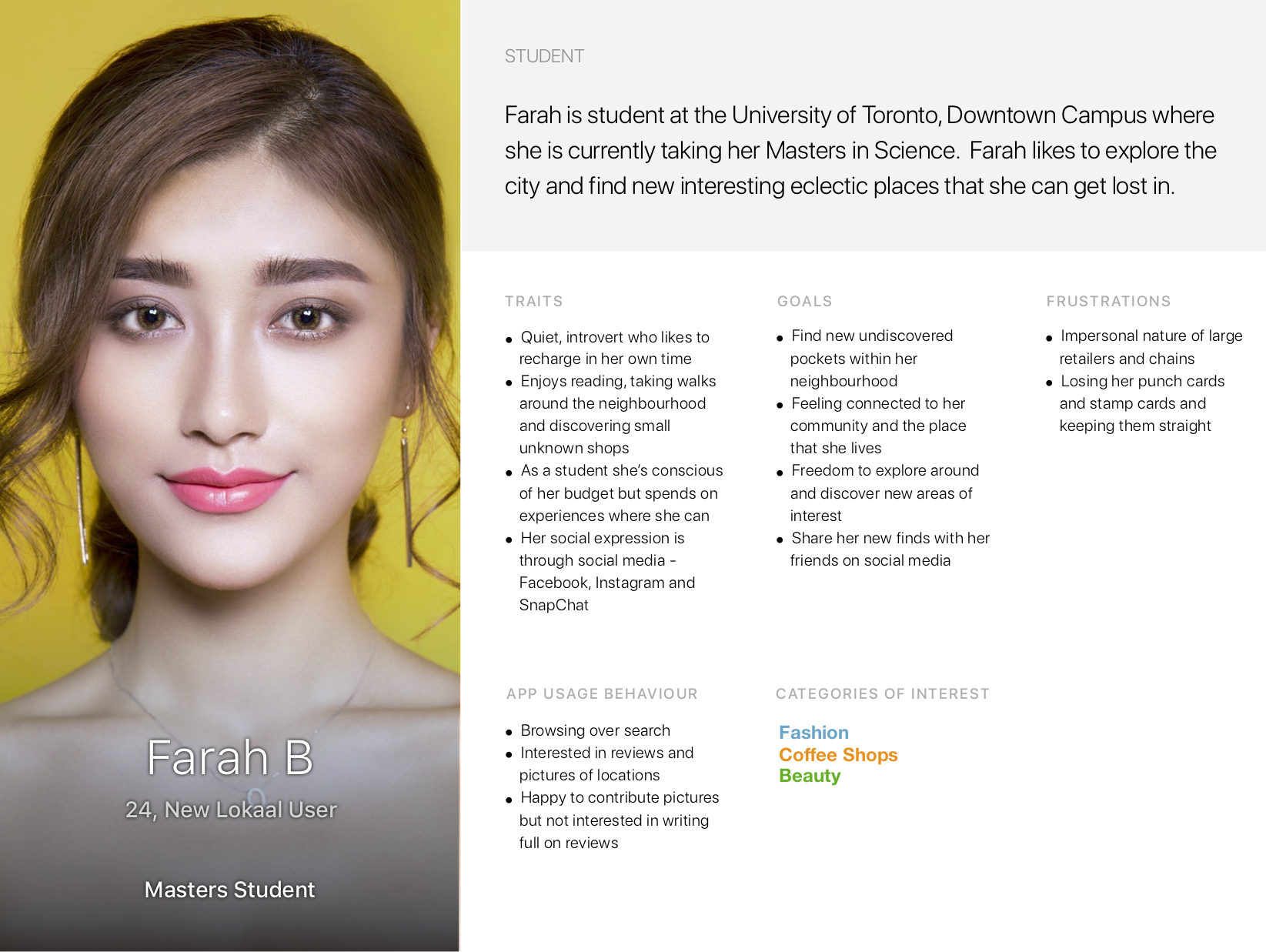 And their Behaviour
To explore the different contexts in which a user will engage with the app, I formed the following job stories to understand a user's specific needs, motivations, and desired outcomes:
When I go shopping, I want to find deals and discounts, so I can get what I need, save money, and earn rewards.

When I go out, I want to find local establishments in my neighbourhood, so I can shop and support my community at the same time.

When I walk around my neighbourhood, I want to discover trendy spots, so I can share them with my friends.
Define
Feel the Pain
Wanting to get to the core of the issue, I set out to find the pain points of shoppers by asking the following questions:
What deters you from shopping locally?

What is your least favourite thing about loyalty/rewards programs?
The results from user interview testing revealed that the fundamental pain point of shoppers when it comes to shopping locally was time — or lack thereof. Further digging uncovered that it wasn't actually a lack of time, rather it was a lack of discoverability of these unique local shops.
Shoppers revealed a lot about their take on loyalty programs. The main pain points that arose were:
Misplaced paper reward cards

Lack of motivation due to no perceived value

Rewards take too long to earn

Forget they're enrolled in the store's rewards program

Rewards are not personally relevant

Aren't aware there is a rewards program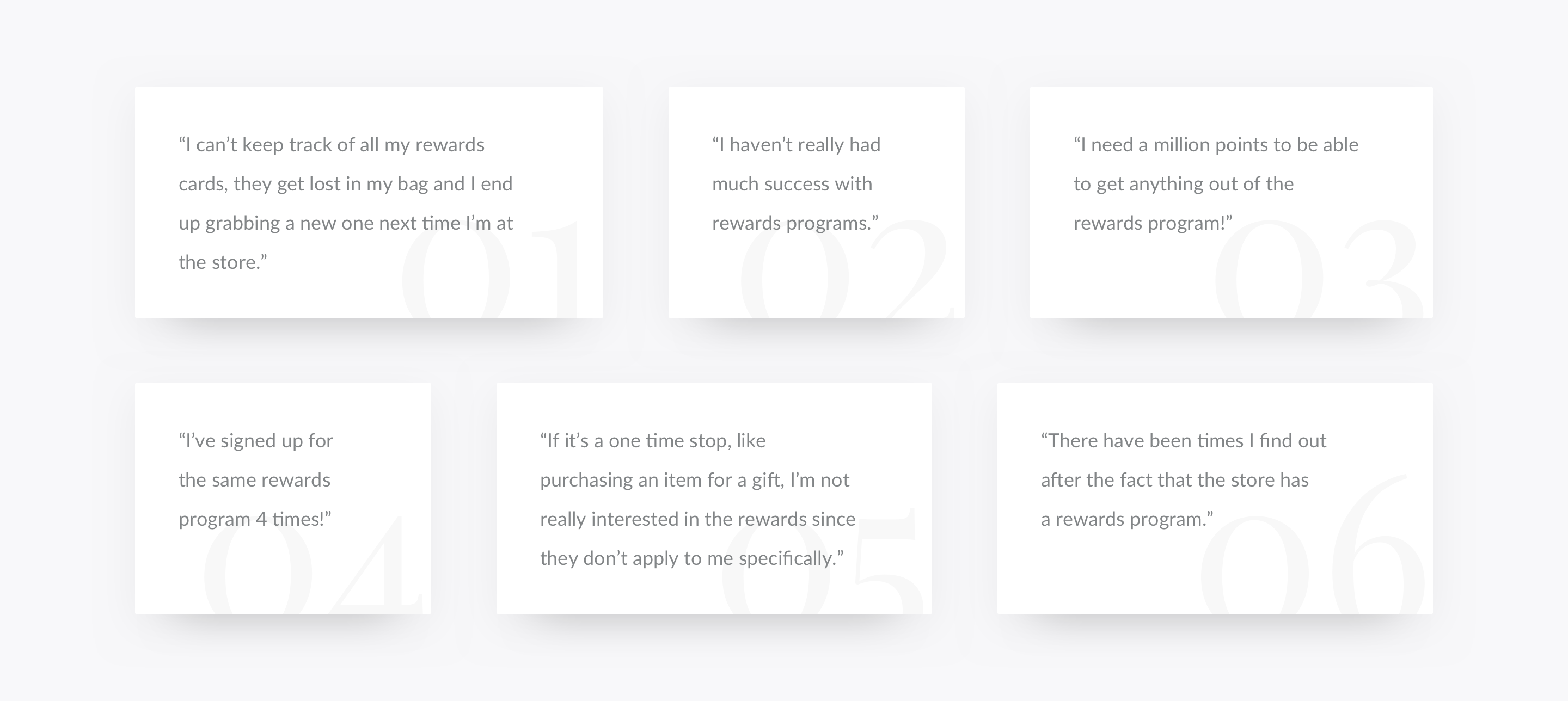 Mind the Gap
The execution of competitive research and analysis is vital to achieving success, so I investigated existing apps that try to solve a similar problem.
I explored apps specifically centred around discovering establishments within a user's proximity, as well as apps that handle rewards programs, including individual store loyalty programs and coalition reward programs.
The next step was to study apps that fulfil both, the discovery of local businesses, and include a unified rewards program, in an attempt to find potential gaps in their services. I concluded that in order to fill the gap, my app will display all the local establishments within a user's proximity while prioritizing the shops that were participating in the rewards program. This will also aid with buy-in from the business end to get them on board the program.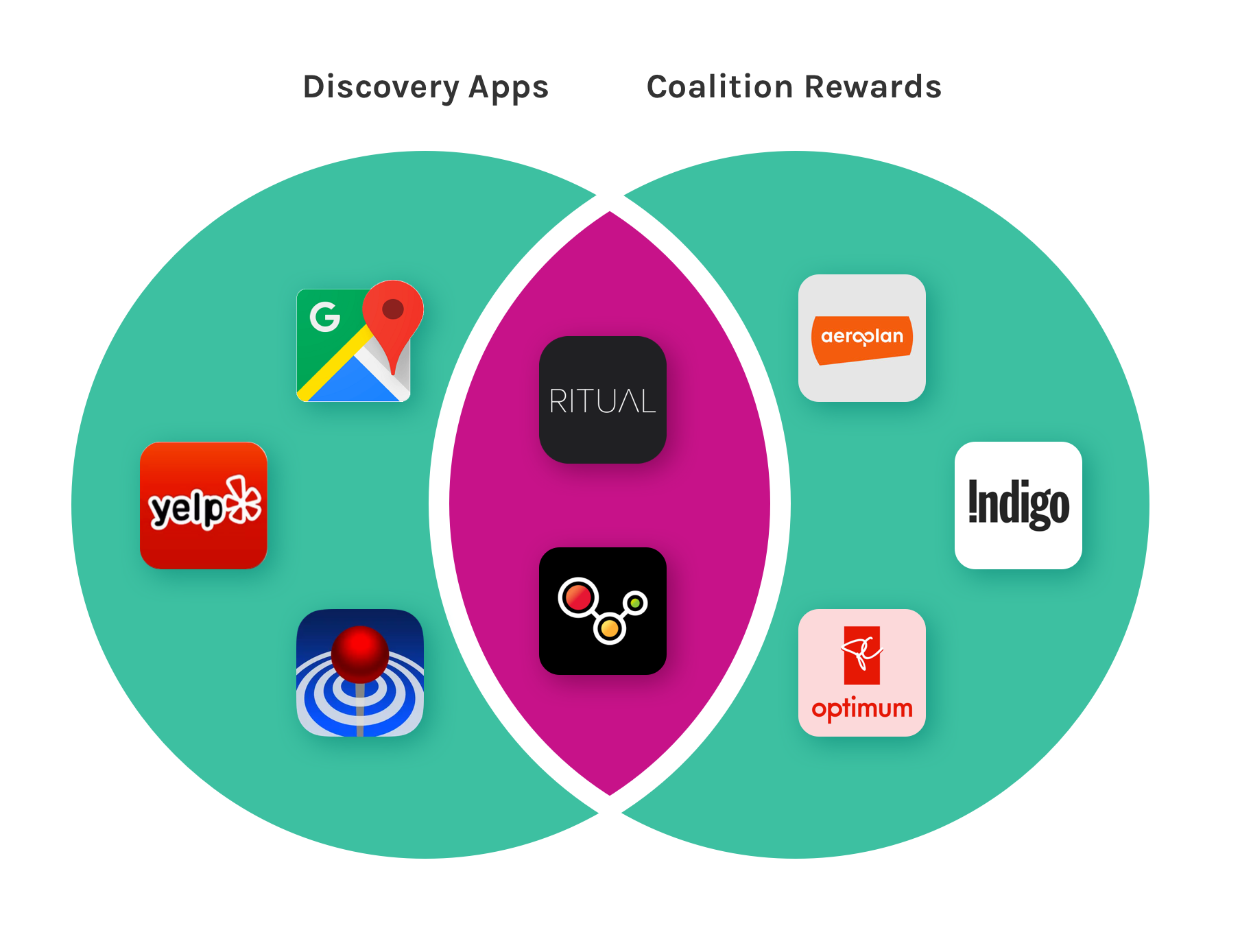 Ideate
Putting Pen(cil) to Paper
Equipped with all the findings, I constructed my information architecture. It began by creating a content model to list out all the information that would need to be included, and then I built a site map to demonstrate how the user can navigate through the app.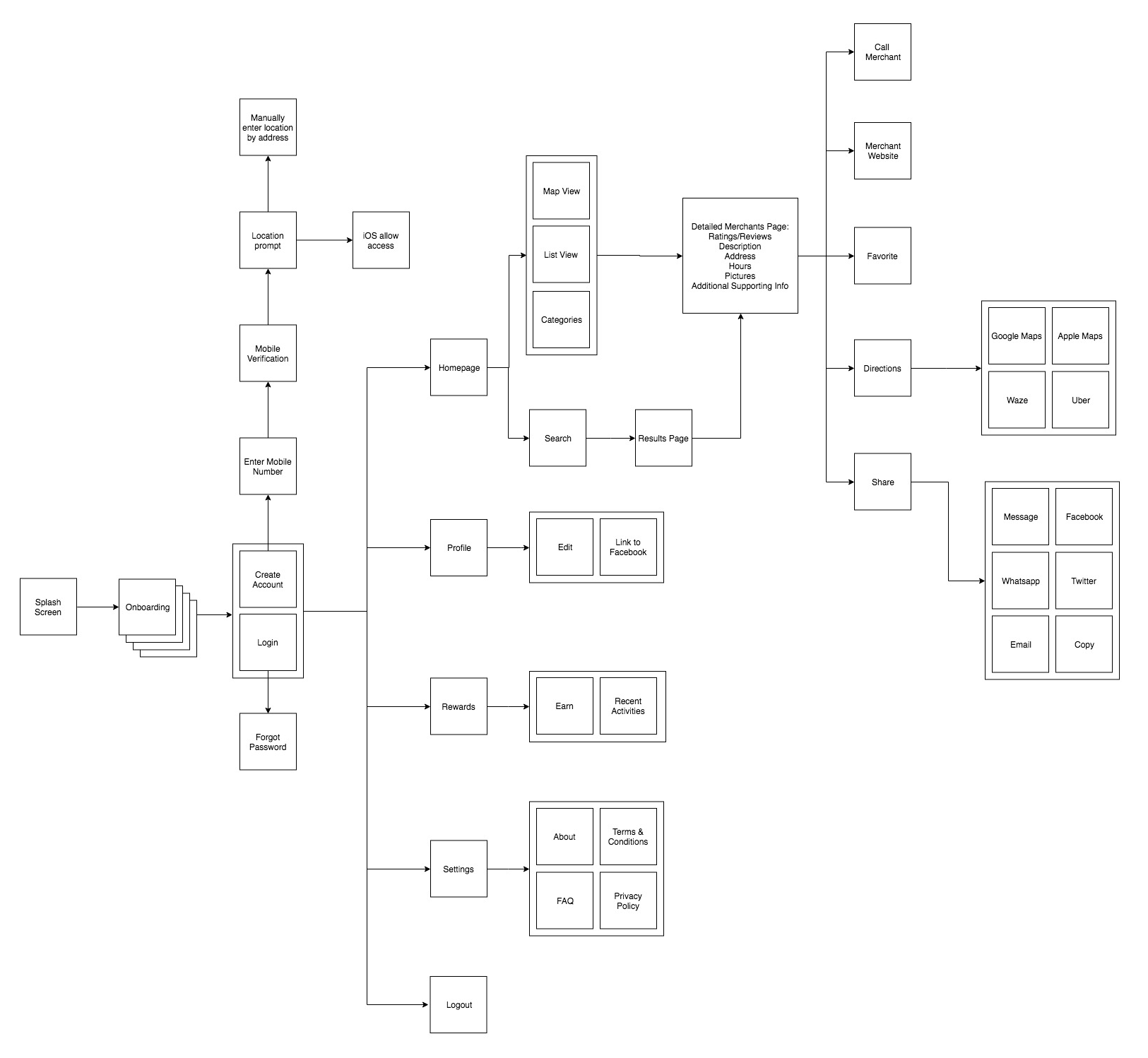 I then turned to sketching where I came up with several potential solutions for the home page, the focal page for visibility and key exposure.
Through research, I found that users want the option to see how proximal establishments are, in addition to a list of the different locations with some pertinent information.
I did some preliminary validation on the Lo-Fi sketches and used the feedback to refine them and narrow down my solutions for the Hi-Fi mockups.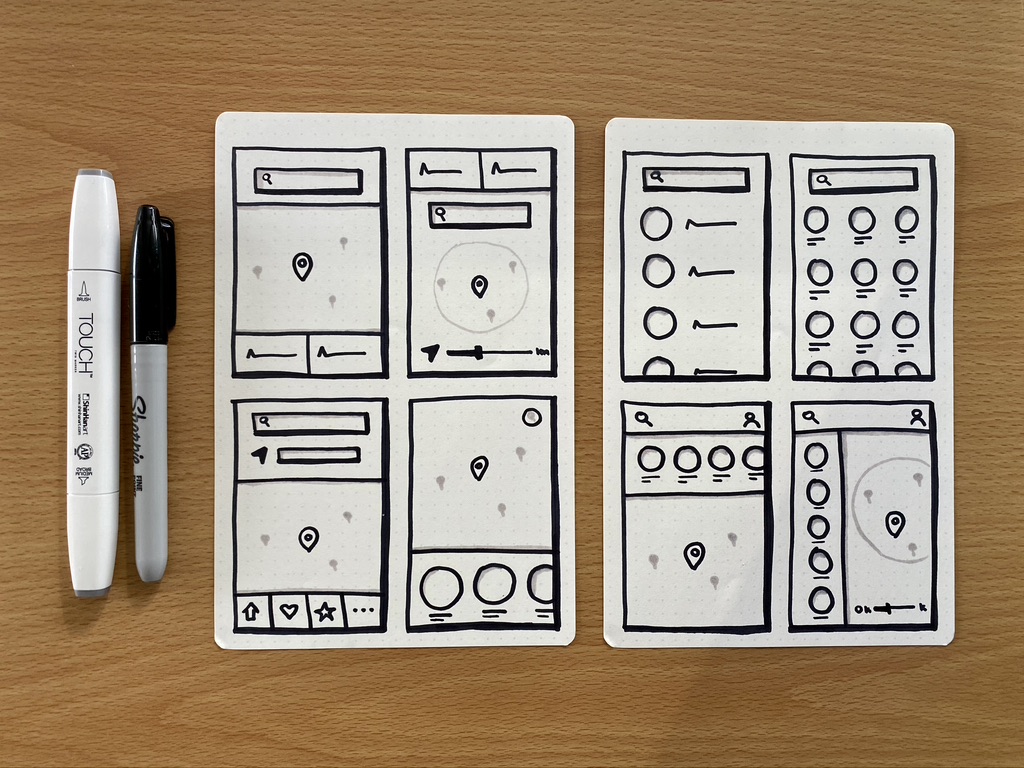 Prototype and Test
Reality Check
It was time to jump into Sketch to create Hi-Fi mockups of my proposed solutions. After testing the screens with different users, the insights led me to iterate on the two predominant ones: the homepage and the rewards page. Below are the Hi-Fi mockups of my final solutions on the two screens, including the insights and feedback before and after implementing my design solutions.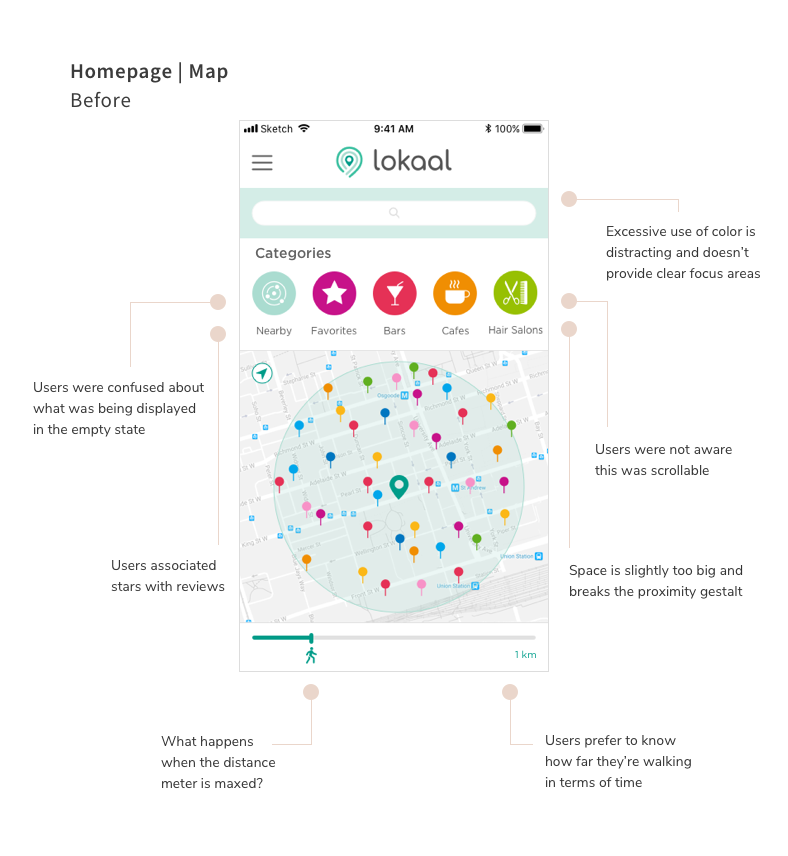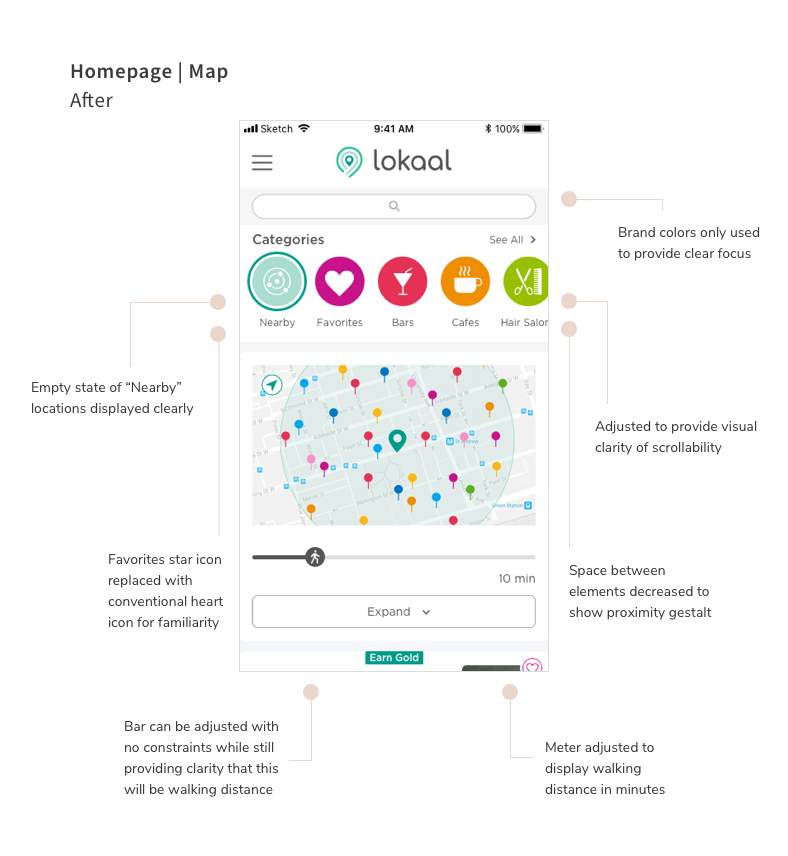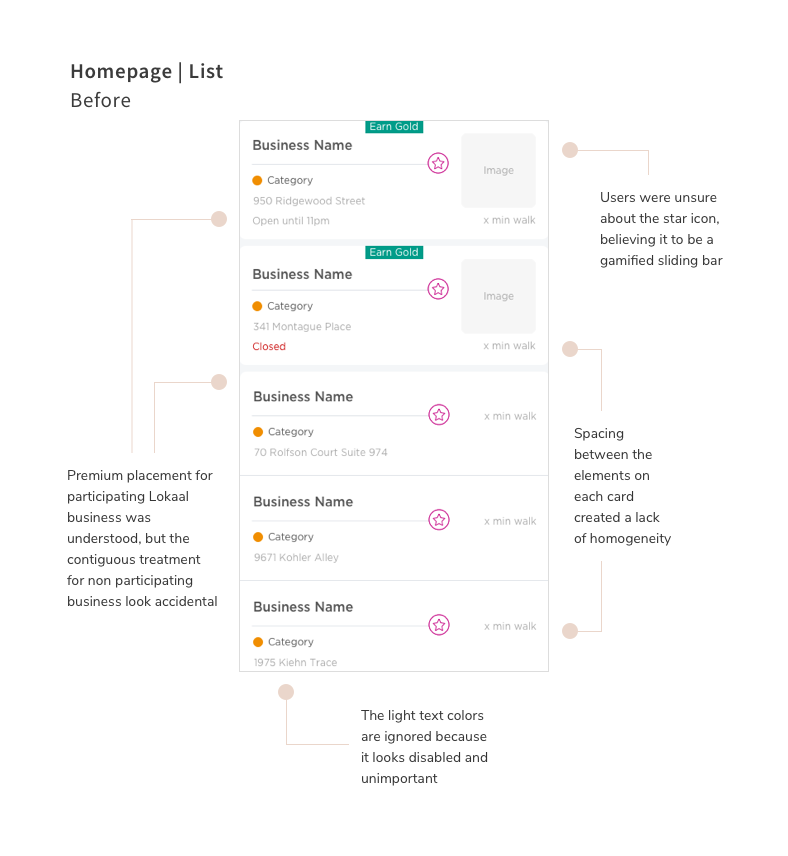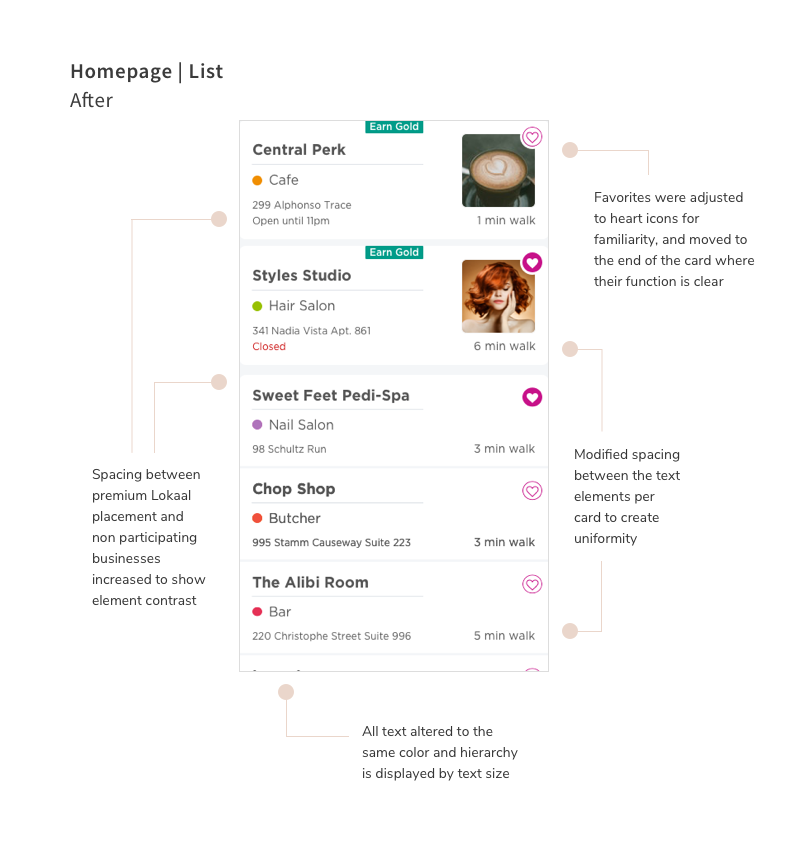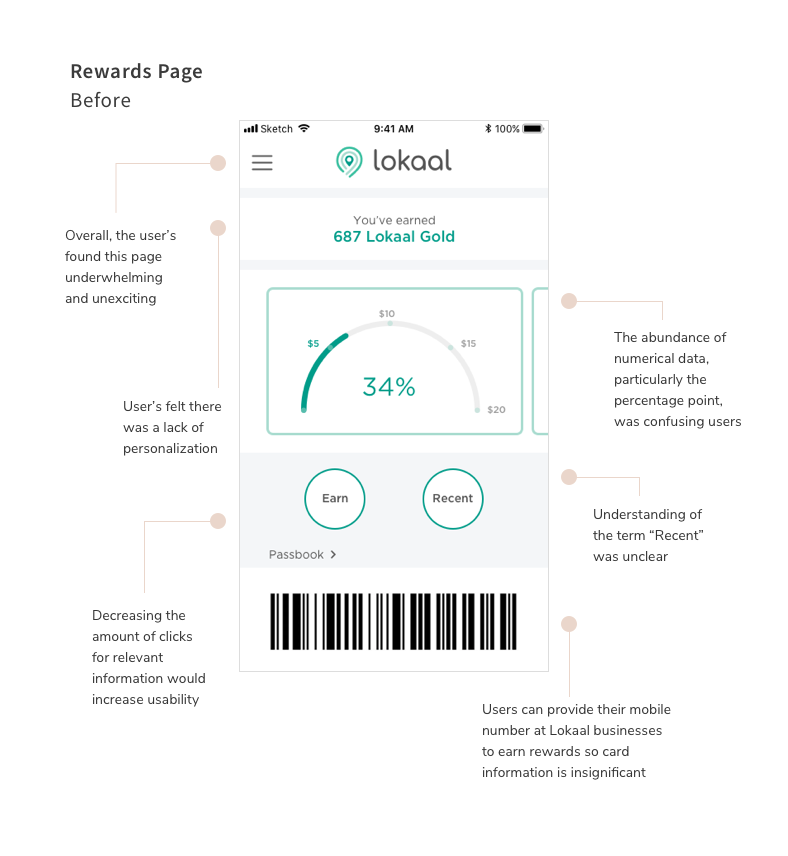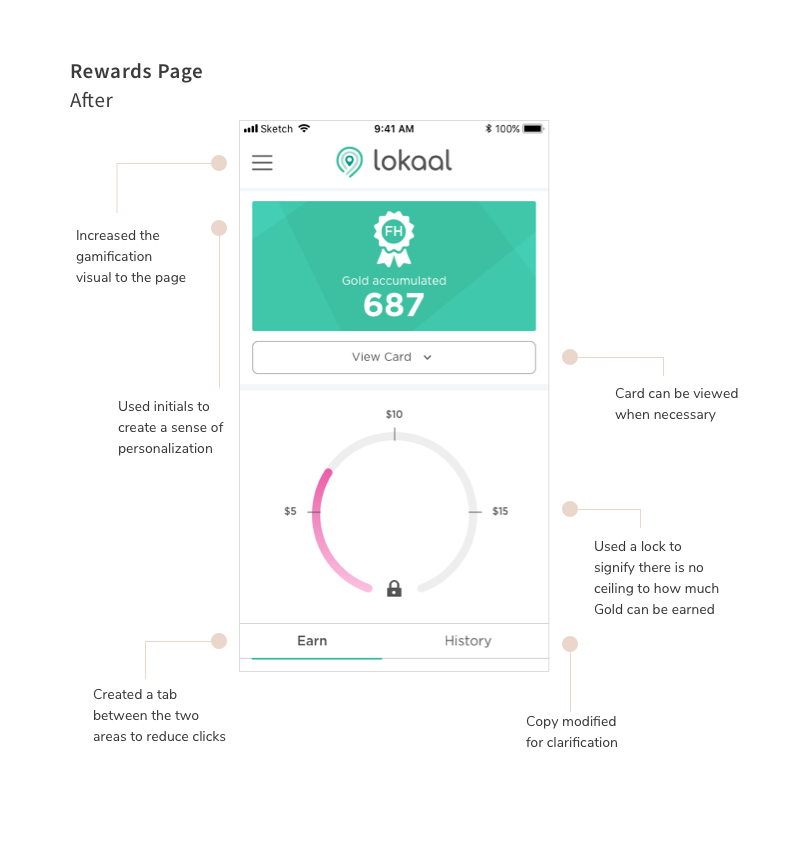 Takeaways
This project was a quick 4-week turnaround and after having a moment to reflect, I realize that there have been a number of things I've learned through this process:
Cheetos are brain food — use chopsticks to avoid slowing down the work process because nobody likes orange all over their keyboard

Research makes the entire process a lot smoother — understanding the user is the core of everything we do

Test, iterate, test, iterate, and then test again — users are fickle and each iteration can produce a new insight

Trust the process — it may feel tedious at first, but in the end, the user is able to meet the product objectives and do so in a way that becomes an enjoyable experience for them

The input, feedback, and support of the Bitmaker team have been instrumental in the progress of this project, as well as my sanity